A unique collection of Caroler® Figurines based on everyone's favorite Christmas songs. Concept and original design by Keith Phelps of Inspired Designs by Keith Phelps. Designed by Joyce Byers and hand-crafted by the artisans of Byers' Choice Ltd., Chalfont, PA. This collection is available exclusively at Inspired Designs by Keith Phelps in Mifflinburg, PA.
Please note that this is a limited production item. Orders will begin shipping in November 2017, in the order in which they are received.
2017 Edition "Jolly Old Saint Nicholas" Santa
Second in the "Songs of the Season" series by Keith Phelps
Price: $85.00 + tax
Add to Cart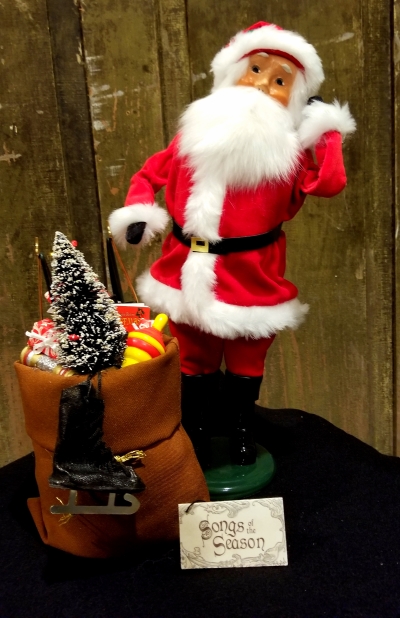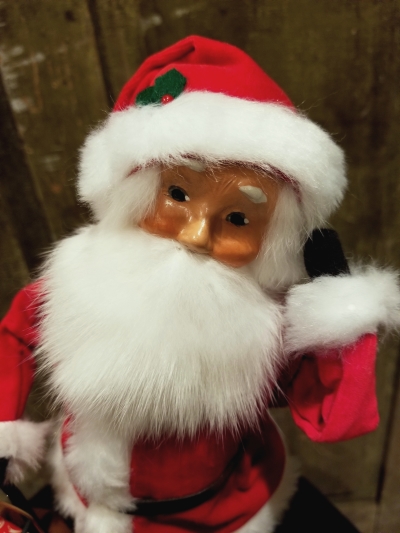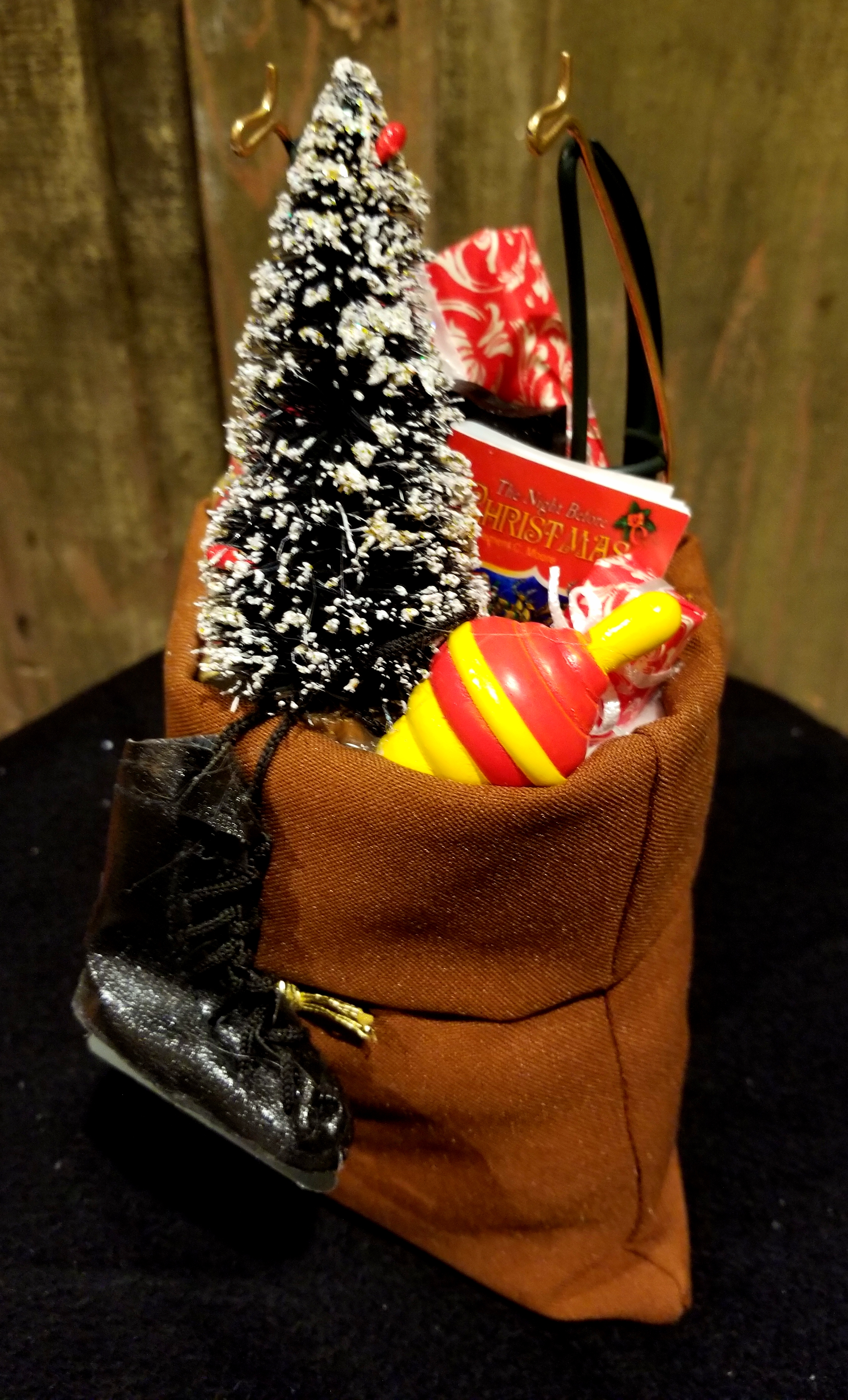 Jolly Old Saint Nicholas,
Lean your ear this way!
Don't you tell a single soul
What I'm going to say:
Christmas Eve is coming soon;
Now, you dear old man
Whisper what you'll bring to me;
Tell me if you can.

With his head tilted to the side, hat askew and
his hand to his ear to hear the secret whispers
from children…
When the clock is striking twelve,
When I'm fast asleep
Down the chimney, broad and black,
With your pack you'll creep
All the stockings you will find
Hanging in a row
Mine will be the longest one,
You'll be sure to know

Santa's Pack is included with the figurine and
is filled with the toys asked for in the song…
Bobby wants a pair of skates,
Suzy wants a sled
Nellie wants a picture book,
Yellow, blue, and red
Now I think I'll leave to you
What to give the rest
Choose for me, dear Santa Claus;
You will know the best.

This Santa is in traditional Red Santa Claus attire,
with black boots with the leather cuffs folded over.
Did you miss out on the 2016 Songs of the Season Santa?
Please click here to email us to express interest in the 2016 Songs of the Season Santa.