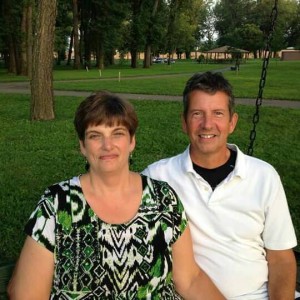 Keith Phelps worked as a manager and designer at large destination Gift, Christmas and Garden Center in Mifflinburg, PA for over 18 years. In February of 2014 he experienced major complications to a very minor surgery. After spending several months in debilitating pain and traveling to UCLA Medical Center in Los Angeles, California for 3 very extensive and difficult surgeries, Keith began designing and creating wreaths as a part of his therapy and has been selling them with the profit going to his extensive medical bills. After realizing that he would not be able to return to the 80 to 100 hour work weeks at his previous job, Keith has decided to start a home based business designing and making wreaths and exclusive pieces for the holidays and throughout the year. Keith has begun creating wreaths and swags for holiday decorating, and after Thanksgiving, will begin to create fresh wreaths and swags. Keith is also looking forward to doing one of the things he love the most; speaking, sharing, teaching and demonstrating the joy he experience with flowers, container gardens and other creative venues.
Keith shares, "As many of you know from the Helping Keith Phelps Facebook posts…I still have quite a way to go and I don't want to push and do anything that will hinder the physical and emotional healing process, but with that being said, this is a good thing for me…I just need to pace myself and the business growth until I am completely recovered. Meg and I appreciate so much all of you who have supported us through the purchases of the fall wreaths, and I am excited to be working on the Christmas line that I am currently beginning to premiere featuring permanent wreaths, swags, mantle pieces and a few Limited Edition Pieces. In late November we will start making, selling and shipping, PA fresh wreaths and swags…remember these items will make great gifts for family, friends and associates that are out of the area and we can take care of all your shipping needs."
For updates on Keith's physical, emotional and spiritual journey toward healing you can follow Keith on the "Helping Keith Phelps" Facebook page. Many people also enjoy Keith's "What am I?" flower of the day posts on his personal Facebook page, where he also shares a short video highlight of his daily walks. The "What am I?" flower has been a way for him to use and share his wealth of knowledge on various types of flowers and the video clip has been a great way to share his creative talents and gives us all a chance to take a break and enjoy the beauty of nature and the splendor of the small things.